March 18, 2016 1:43 am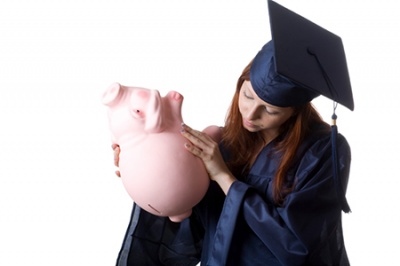 To date, there are over 43 million student loan borrowers in the United States, owing a total of nearly $1.3 trillion dollars of debt. Many of them, who are already at risk financially, could become targets of debt relief scammers.
"It's hard enough to finance school, get through it and then manage your debt load once you leave," says Bruce McClary, spokesperson for the National Foundation for Credit Counseling® (NFCC®). "Unfortunately, being targeted for student loan-related scams is one more thing graduates may have to deal with."
To fend off these types of scams, McClary and the NFCC advise the following guidelines:
1. Remember looks can be deceiving.
Official-looking emails or websites are intended to lead people into thinking they are legitimate. One way to verify that correspondence is from a reputable organization is by checking their Web addresses and looking for reviews or complaints online.
It's also worth noting that the Department of Education's Web pages end in .gov, not .com. Bear in mind, also, that the government doesn't send out email or use advertising to encourage students to take out loans or borrowers to consolidate debt.
2. Verify before trusting.
The same rules for protecting personal information in all other aspects of life also apply to student loans. Don't provide information, especially a Federal Student Aid PIN, to someone who calls or writes. Instead, ask for a case number, then call the creditor, bank, credit union, credit card company or lender using their published number. This verifies that they are actually trying to reach out regarding a problem with an account.
3. Urgency is a red flag.
Whenever pressed to make a quick decision involving a "special offer," step away and take a hard look at the deal and who is presenting it. Scammers use urgency the same way magicians use distractions—to focus attention away from what they don't want others to see.
4. Don't buy into "instant" solutions.
While there are many programs that offer debt forgiveness or cancellation, borrowers need to apply to them directly. There aren't any middlemen who can negotiate special deals.
However, there are certified counselors, like those who work with nonprofit NFCC member agencies, who can help identify opportunities for debt relief and provide guidance toward the right option based on an individual's unique financial situation. Anyone seeking assistance with student loan debt is encouraged to reach out for counseling by contacting the NFCC at 877-406-6322 or online at studentloanhelp.org
If you suspect that your student loan information has been compromised, call the Department of Education's Office of Inspector General Hotline 1-800-MIS-USED.
Source: NFCC
Published with permission from RISMedia.